For the Children of Guinea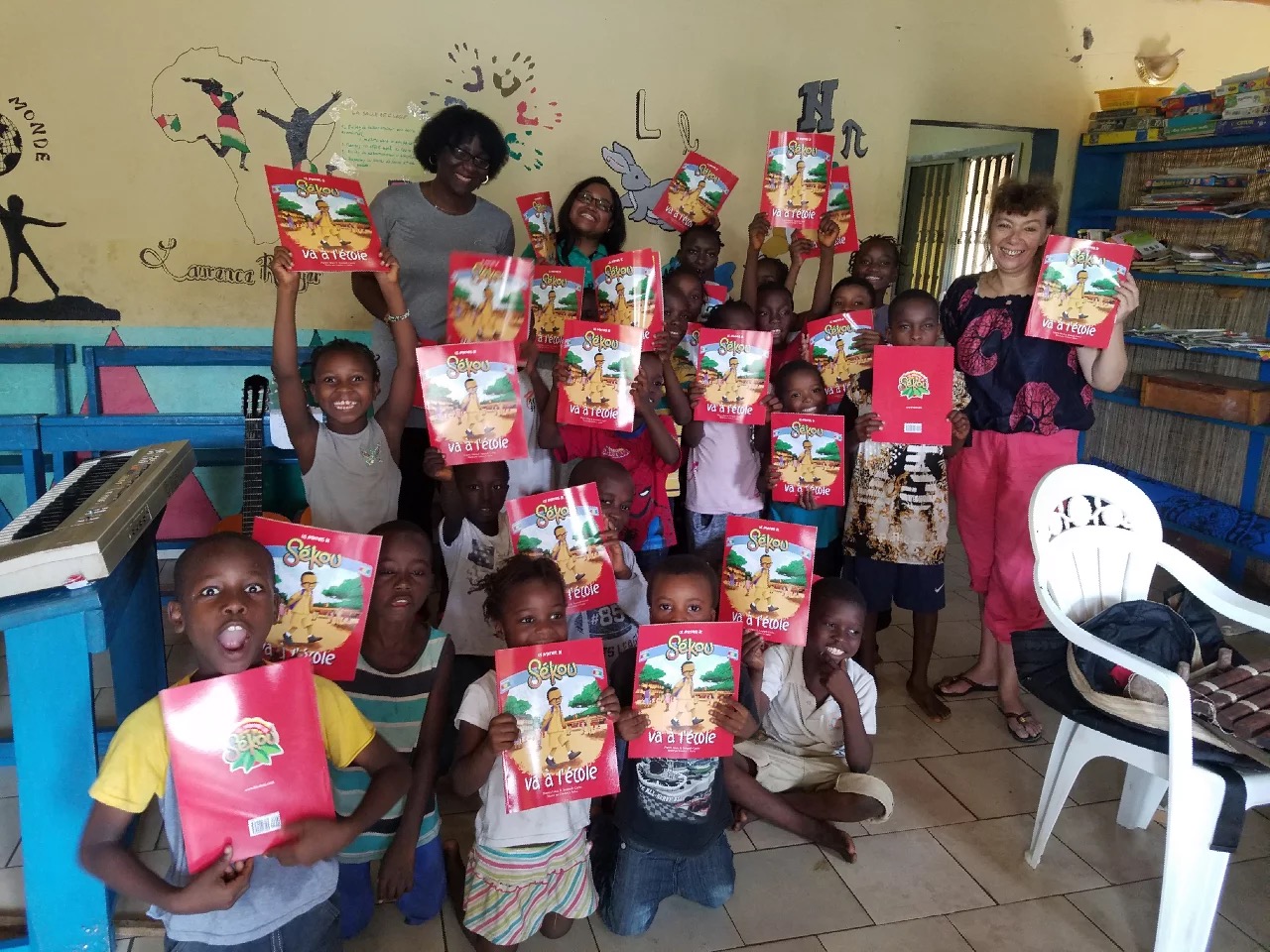 The first book of the Sekou's Adventures series was distributed in the Guinean cities of Conakry, Coyah, Dubreka, Kankan, Kindia, and Kassa.
The experience was wonderful and the children were fantastic. We were warmly received everywhere we went.
On behalf of all the children, I sincerely wish to thank the sponsors and partners: C.I.S Media, C.N.S.S, Conakry World Book Capital 2017.
iPad Digital edition is available NOW, with translations!
100% of net profits from all sales go towards providing free books to Guinea children!
The Adventures of Sékou - Sékou Goes to School
Join Sékou as he ventures to school for the very first time. Follow Sékou's day and the all the excitement of learning and having fun with new friends.
Visit our shop to buy the book, t-shirts, coloring pages and more!
100% of all contributions will be used to provide free books to the children of Guinea. Learn more.